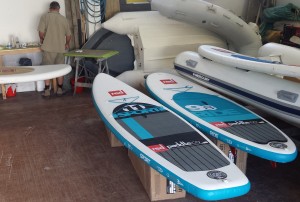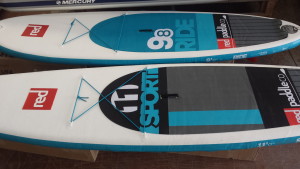 Don't despair when your paddleboard splits a seam, or you break the fin box. We are experienced in all types of Stand Up Paddleboard repairs.
SUPs need high pressure to operate correctly. Running a board underinflated can be dangerous. But the high pressure also puts demand on the board, and makes repairs more difficult than in other inflatable craft.
We're happy to inspect your board and quote for repair. Sometimes what appears to be a write off may well be repairable. On the other hand, if it's a case of throwing good money after bad, as with all our inspections, we will not attempt to repair anything that doesn't represent best value for your money.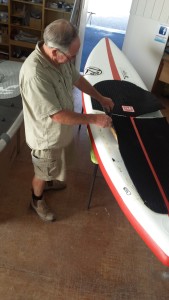 Location isn't an issue. Simply roll up your board, wrap and despatch to us via courier. On receipt we'll invoice you for the cost of inspection and one small repair. Once we've received your payment we'll check out the board. If further work is needed we'll call you to discuss before proceeding.