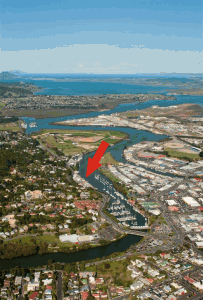 Northland Inflatables was purchased by Tim Harradine and Alison Grove in 2011. With experience in offshore cruising and wide-ranging expertise in boat repairs, they were happy to take the opportunity to serve both the local boating community and Northland's many international visitors.
Tim Harradine is a qualified shipwright with over 30 years' of experience behind him. Before leaving Australia, Tim owned and operated a boatyard in Sydney. Over many years he has specialised in fibreglass fabrication and repairs but he is also a skilled cabinetmaker and a rigger. Now he brings those skills and experience to inflatable boat repairs in Whangarei.
Tim's old-style tradesman's approach to quality means he takes pride in bringing boats back to life. Your boat in for repair with us is always treated as if it was his own.
'We pride ourselves on our creative, problem-solving approach to repair work. If it's fixable, we'll fix it. If not, we'll give an honest opinion and helpful suggestions. Our aim is for you to leave our workshop feeling more than satisfied with our service.'
Alison Grove comes from the UK, where she spent many years working in sales and business management. Alison runs the office and looks after the retail shop and online sales.
'We like to take time to get to know our customers so we can find the best boat for their needs and budget. It's always a good feeling when a customer finds the right boat. We also enjoy tracking down a hard-to-find spare part or answering an unusual request.'
 Our Promise: Quality Workmanship and Friendly Service