Detachable wheels for your inflatable dingy come in a range of sizes and styles. These are all available for delivery throughout New Zealand.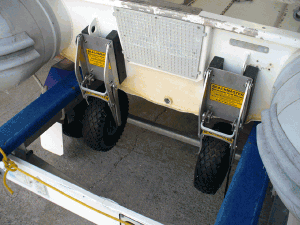 We are delighted to stock Beachmaster Wheels because we believe they are the best dinghy dolly wheels on the market and even more so because they are locally made here in Whangarei.
We offer a full fitting service, including pick-up and delivery if required.